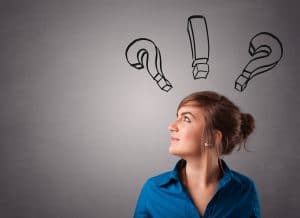 What kind of changes can you make to your smile with cosmetic dental care? Your dentist can help you make remarkable changes to how you look, and they can offer help with a number of different procedures. You can fix issues with the shape, condition, and color teeth with less work than you might expect. In fact, with porcelain veneers, you can effectively hide many problems that might negatively influence your appearance. If you worry that the process of improving your smile could be too time-consuming, or demand several different types of treatment, you can be excited to learn how much change can be made with this one procedure. This procedure can leave you with long-lasting improvements after just two appointments with your dentist.
What Kind Of Changes Can Your Porcelain Veneers Make For Your Smile?
When you have custom porcelain veneers created and placed on teeth, you can hide many different problems. Patients have used veneers to cover up dental damage, hide spaces or overlaps between teeth, and to improve the color of their smile. You can even target congenital flaws with the shape or size of teeth!
Can Any Issues Make Me A Bad Candidate For Veneers?
Many patients will be able to receive approval for veneers. However, there may be issues that need to be addressed before cosmetic work can start. For instance, active tooth decay may delay your cosmetic work. In some cases, a person's teeth may not be healthy enough to support veneers. If this is an issue you are facing, your dentist can talk to you about using life-like dental crowns to offer support, while also improving how you look.
Talk To Dr. Cain About Receiving Porcelain Veneers
Dr. Cain is proud to offer patients the chance to make big changes to their smiles. With porcelain veneers, you can enjoy custom cosmetic work that leads to a dramatic improvement in how you look. Our practice is proud to offer a variety of preventive, restorative, and cosmetic treatments. To schedule your appointment, call Healthy Smiles in Gary, IN, today at 219-938-2637. You can also email our office at info@healthysmilesnwi.com.