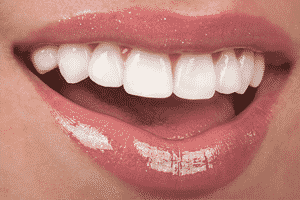 If your teeth are imperfect, there are several cosmetic dentistry options available to achieve the beautiful smile that you desire. Many patients who visit Healthy Smiles for cosmetic dentistry services come in armed with a checklist of things that they don't like about their teeth — one tooth may be cracked or chipped, others may have gaps between them, and on top of it all, their teeth may be stained from years of smoking or drinking coffee.
Rather than undergoing several treatments, such as bonding, contouring, and teeth whitening, patients may who could benefit from significant cosmetic treatments may opt to mask these imperfections with porcelain veneers. These are thin, almost translucent sleeves that Dr. Cain bonds to the front of natural teeth.
The Art of Porcelain Veneers
When a patient decides to proceed with porcelain veneers, the first step is for Dr. Cain to create 3D impressions of his or her teeth. The impression is sent to a dental lab, which will craft a set of veneers customized to fit the patients' teeth. Once Dr. Cain confirms that the veneers are, in fact, a good fit, he will apply them over the patient's natural teeth.
Before bonding the veneers to a patient's teeth, Dr. Cain removes a very small amount of tooth enamel, creating a slight pocket into which the veneer will fit. He applies resin to these spaces and then affixes the veneers. Once the veneers are placed, they are cured by a special light that cements the bond between the two surfaces.
The final result is an extremely natural looking, flawless smile. If you're in the market for a complete "smile makeover," porcelain veneers may be exactly what Dr. Cain orders. Porcelain veneers are a more expensive cosmetic procedure than others, but the result truly is transformative, beautiful, and long-lasting.

Are Veneers Your Best Option?
Find out if porcelain veneers are your best option by visiting with Dr. Cain for a consultation. To make your appointment, contact Healthy Smiles in Gary, IN, today by calling 219-938-2637, or by emailing our office at info@healthysmilesnwi.com. We also proudly serve the residents of Gary, Miller, Miller Beach, and all surrounding communities.