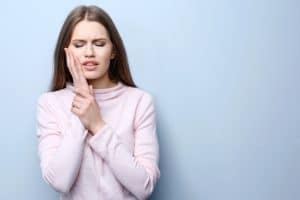 A dental emergency means any injury or damage to your smile that is not life threatening. You should see your Gary, IN, dentist if you damage a tooth or lose a restoration, as care is crucial for safeguarding the health and function of your smile. In today's blog, we're looking at how to respond to a dental emergency, and when to see our team for treatment.
Don't Panic
If you damage a tooth, or knock one out, don't panic! For a chipped tooth, try to pick up any pieces you can and bring them with you. Use a cold compress against the side of your cheek to control swelling, and a piece of gauze to stem any bleeding.
If you knock a tooth out, pick it up by the crown (visible portion) only, don't touch the root, Rinse the tooth under gently running water to remove dirt and foreign debris but try to leave any tissue in place. You can put the tooth back into your socket, biting down carefully to hold it in place, or place the tooth in a glass of milk or salt water. Bring it with you to the office.
If you have a restoration come loose or fall out completely, see us as soon as possible and take care not to consume foods and drinks high in sugar, as this could cause discomfort.
Repairing Your Smile
Using dental bonding, we may be able to repair your tooth in just one visit. We also have the option of placing crowns and veneers to restore the function, health, and beauty of your smile. If we cannot restore your natural tooth to your smile once it's knocked out, we have lifelike replacement options, such as bridges or dental implants. Whether your damage is minor or severe, we have options for fixing your smile. In addition, we can restore a damaged crown or filling, or replacing it completely if need be.
Let Us Know!
If you develop a damaged tooth, or begin to suffer from sudden toothaches or sensitivity, then let us know. We can address your dental emergency and help return your smile to a healthy and comfortable state. If you have any questions about addressing an emergency situation, then please contact our team today. Don't let your dental emergency lead to serious complications!
Do You Have a Broken Tooth?
If you find yourself faced with a dental emergency, then please let us know right away. To schedule an appointment to discuss repairing your damaged or aching smile, often in as little as one visit, contact Healthy Smiles in Gary, IN, by calling 219-938-2637, or by emailing our office at info@healthysmilesnwi.com. We also proudly serve the residents of Gary, Miller, Miller Beach, and all surrounding communities.