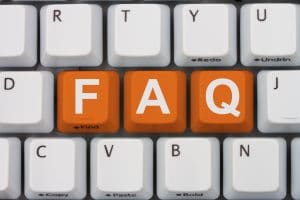 In our last blog, we looked at how dental bonding repairs teeth for patients in Gary, IN. Today, we're going to look at another unique cosmetic treatment: contouring. Using contouring, we can reshape the teeth and gums, often in a single visit!
Frequently Asked Questions About Tooth and Gum Contouring
Question: How does tooth contouring work?
Answer: With tooth contouring, we gently buff away a small section o the tooth structure. The procedure will be comfortable and completed in a single sitting. In some cases, we will perform the procedure in the same visit as our dental bonding procedure.
Question: What oral health issues will the procedure address?
Answer: We can help repair damaged teeth by reshaping minor chips. We also help reshape malformed teeth as well. If you have issues with the surface of your teeth, such as the presence of pits or grooves, we can remove them with tooth contouring. The procedure also offers a solution to overly pointed teeth as well.
Question: When do gums need contouring?
Answer: Gum contouring involves the use of a soft tissue laser to remove excess gum tissue. A "gummy smile" means that too much gingival tissue is making the teeth appear small or uneven, or simply displaying too much gum when the patient smiles. The soft tissue laser allows us to remove the excess tissue and reshape the gum line. There is little to no risk of bleeding and swelling following the procedure, and we can administer a local anesthetic and dental sedation to ensure our patients feel comfortable.
Question: Will these procedures require more than one visit?
Answer: Both contouring procedures can be completed in a single visit, which means you won't be struggling to take several days off of work or be forced to miss class time. We want to work with your schedule and help you obtain a healthier and more attractive smile at your convenience.
Do You Have Questions About Tooth or Gum Contouring?
Using cosmetic dental care, we can improve the beauty of your smile. To schedule an appointment with your dentist, contact Healthy Smiles in Gary, IN, by calling 219-938-2637, or by emailing our office at info@healthysmilesnwi.com. We also proudly serve the residents of Gary, Miller, Miller Beach, and all surrounding communities.