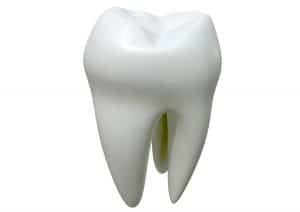 As dental professionals, our goal is to help patients preserve their natural teeth. However, occasionally issues can arise that mean extracting a tooth is actually the best course of action. What happens when we extract a tooth? What oral health concerns require removing a patient's tooth?
Frequently Asked Questions About Dental Extraction
Question: When does a tooth need to be removed?
Answer: We may remove wisdom teeth before they erupt to help patients avoid impaction, misalignment, pain, or infection. We can also remove severely infected teeth to prevent infection from spreading. Broken teeth or teeth that have become loose due to periodontitis (advanced gum disease) can be removed as well.
Question: Will the procedure be comfortable?
Answer: Yes! We have a number of options to help ensure comfort during the procedure. The doctor begins by administering a local anesthetic to the area where the tooth will be extracted. Next, he may administer dental sedation, such as nitrous oxide or oral sedation, to help the patient enter a calm and relaxed state. You will have little to no of the procedure afterward.
Question: Will you provide aftercare instruction?
Answer: Yes! Patients may be a little sore after the procedure, so we will offer instructions for eating, drinking, and brushing/floss to minimize discomfort as the area heals. We will also discuss options for addressing discomfort, such as over-the-counter pain medications.
Question: Can a lost tooth be replaced?
Answer: If you lose a wisdom tooth, no replacement is necessary. But if you lose a tooth due to infection or damage, or even gum disease, we can discuss eventual replacement options. Possibilities include dental bridges or single tooth dental implants. If you have any questions about extractions, then contact our team right away.
Learn More About Tooth Extraction
We can safely and comfortably remove a tooth to ensure you maintain optimal oral health. To schedule an appointment with your dentist, contact Healthy Smiles in Gary, IN, by calling 219-938-2637, or by emailing our office at info@healthysmilesnwi.com. We also proudly serve the residents of Gary, Miller, Miller Beach, and all surrounding communities.
.