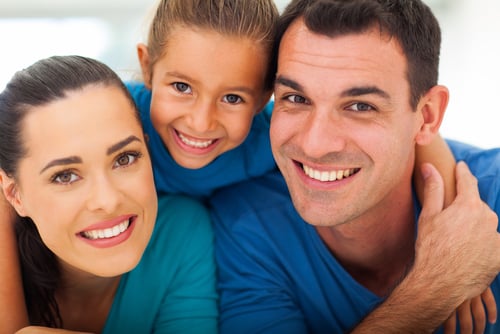 A beautiful smile looks great and helps improve overall health. Keeping your teeth and gums healthy requires regular dental care. At Healthy Smiles, we offer the latest in quality dentistry for the entire family. Your Gary, IN dentist, Dr. Nicholas Cain, can help boost the health and appearance of your smile.
Gary, IN Smile Care Frequently Asked Questions
Question: How often should I receive a checkup and cleaning?
Answer: The American Dental Association recommends undergoing a routine checkup and cleaning once every six months. Your Gary, IN dentist offers preventive services for both children and adults. Checkups and cleanings help reduce the risk of tooth decay and gum disease. Dr. Cain also offers oral cancer screenings for our adult patients.
Question: Does Dr. Cain offer cosmetic dentistry?
Answer: To brighten and repair dull, damaged, or stained smiles, Dr. Cain offers cosmetic dental procedures. We provide in-office and at-home teeth whitening, porcelain veneers, dental bonding, and dental contouring. Dr. Cain may recommend one or a combination of our cosmetic techniques to transform the beauty of your smile.
Question: What happens if I get a cavity or damage a tooth?
Answer: For patients with decayed, or chipped and cracked, teeth, Dr. Cain provides natural looking dental restoration. Our restorative dentistry techniques can also correct dental misalignment or address unsightly gaps between teeth. Our restorative procedures include: Tooth-colored fillings, porcelain crowns, root canal therapy, extraction, and orthodontic treatment.
Question: Does my Gary, IN dentist offer dental prosthetics?
Answer: Yes. Tooth loss hinders the health and appearance of your smile. In order to return smiles to full function and health, Dr. Cain offers a variety of lifelike dental prosthetics. To replace missing teeth, Dr. Cain may prescribe a dental bridge, full or partial dentures, and dental implants. Patients may also be interested in fixed dentures supported by dental implants.
About Dr. Cain: Healthy Smiles offers our patients a friendly staff, relaxing atmosphere, and the latest in dental technology. Dr. Nicholas Cain provides general, cosmetic, and restorative dentistry for families in Gary, Miller, and Miller Beach, Indiana. To schedule an appointment, call (219) 938-2637.