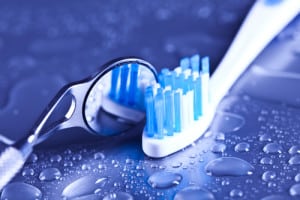 We know you have plenty of choices when it comes to selecting a dentist for yourself and your family. When you trust Healthy Smiles with your dental care, you can be certain that we will earn that trust by providing thorough, full-service dental services in a clean, friendly, and nurturing environment. We strive to build lasting, long-term relationships with our patients — and the only way to achieve that is to provide 100% patient satisfaction.
Whether you need to visit a dentist for a routine check-up and cleaning, to get to the root of a painful problem, or to embark on a path of restorative work that can truly transform your life, Healthy Smiles is anxious to earn your business. Our full suite of patient services includes:
In conjunction with our suite of dental services, one of our top priorities is ensuring that you are as comfortable as possible during your visit. As such, Dr. Cain may use sedation dentistry techniques including nitrous oxide or oral sedation. Each patient and each procedure is different, so he will use discretion in determine which, if any, sedation tool is appropriate.
Patients of all ages visit Healthy Smiles for myriad reasons. We treat each patient professionally and compassionately, with the goal that each patient leaves our office with a healthy smile! To schedule your consultation with Dr. Cain, contact Healthy Smiles in Gary, IN, today by calling 219-938-2637, or by emailing our office at info@healthysmilesnwi.com. We also proudly serve the residents of Gary, Miller, Miller Beach, and all surrounding communities.